Published June 4, 2016 in the "Ocean Watch" column, Honolulu Star-Advertiser ©2016 Susan Scott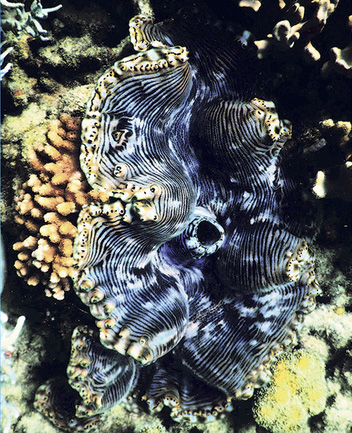 WHITSUNDAY ISLANDS, Australia >> Our cruising guide calls these 74 islands "a tropical paradise in the heart of Australia's Great Barrier Reef Marine Park."
It's no exaggeration.
The Whitsunday Islands, so named by Capt. James Cook because he arrived here the seventh Sunday after Easter, or Whit Sunday, are two mountain ranges cut off from the mainland by ancient geologic events. The teeming coral reefs that now surround the islands can keep a snorkeler busy for months. But beyond the Whitsundays lie the platform reefs most people picture when you mention the Great Barrier Reef. The islands, therefore, are a leg up for sailors who want to visit the outer reef. The nearest, called Bait Reef, is about 20 miles east of the easternmost island, a three- to four-hour voyage for our 37-foot ketch, Honu.
Bait Reef hosts the famous Stepping Stones, 18 flat-topped coral pinnacles lining the southwest side of the reef. Each round tower rises 50 to 80 feet from the ocean floor and stops 3 to 6 feet below the surface.
It's easy to swim from one backyard-size coral head to the next, and each is a snorkeler's dream. Confetti parades of tropical fish swim at the pillar tops, and enormous fish such as giant trevally and Napoleon wrasse hang near the drop-offs.
The Great Barrier Reef hosts about 350 species of light-loving coral, making competition for space fierce. When coral-eating fish and invertebrates leave bite scars, the larvae of sponges, worms, crustaceans, clams and corals quickly claim the space.
Every imaginable shape and color of stony corals cover the flat column tops, with soft corals and giant clams elbowing their way between.
An Australian researcher recently surveyed an area of coral reef off Port Douglas, about 300 miles north of the Whitsundays, and reported that 90 percent of the corals he observed have bleached (turned white). I've seen no bleaching here, but the study is a stark reminder that this largest living organism on Earth is at risk from climate change.
At the outer reefs, weather is everything. Being submerged and patchy, the coral heads offer no protection from wind and waves. Skippers head out when the wind is light, and keep an escape plan in mind should the weather change.
So, fingers crossed, out we sailed. Soon after our arrival the wind stopped completely, leaving the water so flat and glassy, we were able to spend the night. As we sailed back the next day, two humpback whales, up from Antarctica for the winter, put on a show of breaching.
Our cruising guide for this area is called "100 Magic Miles of the Great Barrier Reef." I couldn't imagine a better title.