Thank you, thoughtful readers, for sharing marine reports that brighten my day. In this era of so much bad news about the world's oceans, it's a relief to read items about them that make me smile.
Such as Obeka's release. Obeka is the giant Pacific octopus I fell in love with while visiting the Fiero Marine Center in Port Angeles, Wash. On April 26, workers there took Obeka back to her ocean home.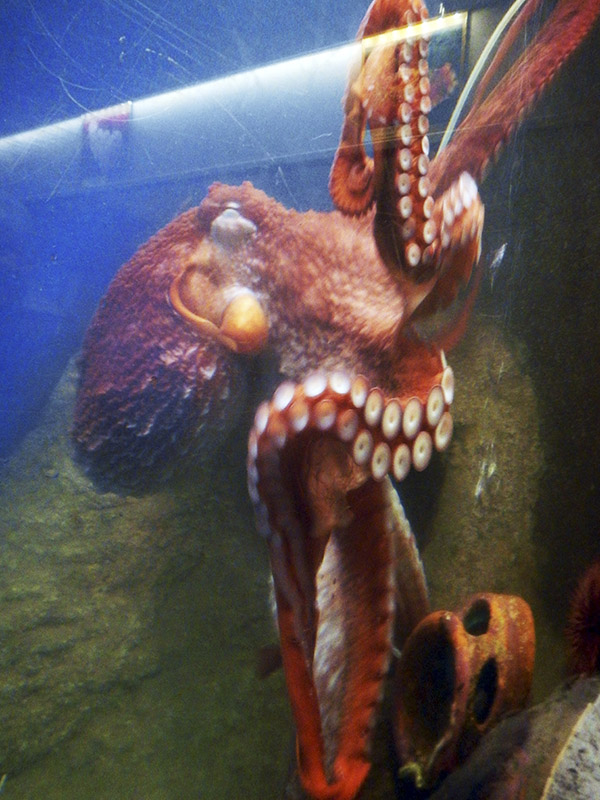 When she came to live at the center, Obeka weighed only 3 ounces. Upon returning to the sea 14 months later, the octopus weighed 35 pounds. Hopefully Obeka will find a mate, lay her 68,000 eggs and tend them until they hatch about nine months later.
Obeka will die soon after her eggs hatch, as all octopuses do, but I don't feel sad. The creature served as a stellar ambassador for her species and will leave behind the ultimate gift: offspring.
Besides being impressed by octopuses, I'm also obsessed with sea snakes. A friend who knows of my snaky passion sent me a study regarding the bar-bellied sea snake found near the coastline of Western Australia.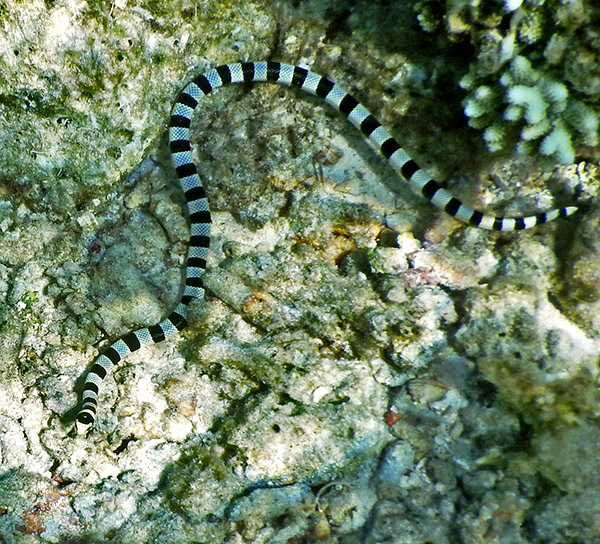 Sea snakes don't have many predators, but tiger sharks are one of them. Researchers discovered that at high tide, when the water is deep enough for the sharks to swim near shore, the snakes hang out in sea grass beds where their main source of food, fish, is scarce. When the tide goes out, though, so do the sharks, and the snakes resume their usual hunting over sand flats.
But the study doesn't just show that sea snakes are smart enough to avoid predators — most prey animals are. It's also a heads-up to biologists. When studying habitat and foraging behaviors of the bar-bellied sea snake, researchers need to note the state of the tides.
Bar-bellied sea snakes are the longest of all sea snakes, growing to 6 feet. I've not seen one. I live in hope.
Another reader sent a National Geographic link about by-the-wind sailors.
While approaching Australia's east coast last fall, I sailed through massive numbers of these jelly creatures for 24 hours. The ones I saw peppered the water's surface far and wide. But when the wind and currents are just right, or just wrong if you're a by-the-wind sailor, the creatures run aground. Check out these amazing photos of millions of these jellies shipwrecked last month on West Coast beaches: bit.ly/1GVK0UH.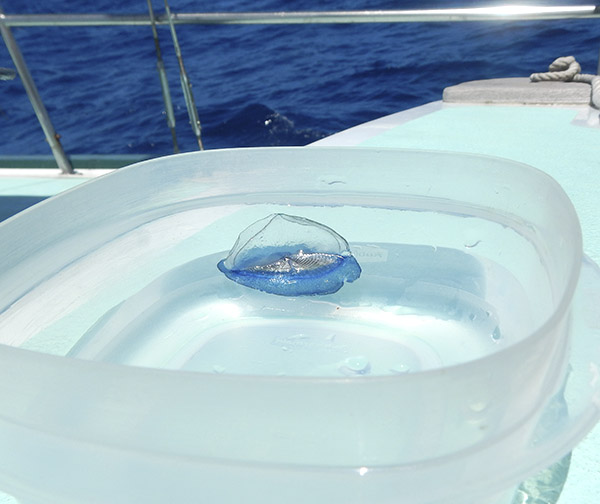 Finally, as a reminder that I shouldn't take the negative news crowding my inbox too seriously, I'll keep in mind last week's message from a snorkeling buddy:
"When you're down by the sea,
And an eel bites your knee,
That's a moray."
Thanks everyone for messages that make me smile.
---
Marine biologist Susan Scott writes the newspaper column, "Ocean
Watch", for the Honolulu Star-Advertiser, www.staradvertiser.com
©2015 Susan Scott